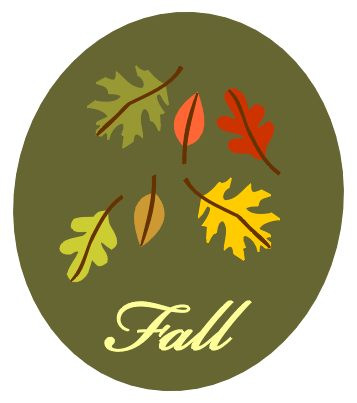 Here we are in the most beautiful season of the year, in my opinion. The season of color, change and drama. Of course being an artist, color is very much my passion. But what can we learn from autumn?

The list of things I learn from autumn is long. Here are just a few:

1. The season of color and change doesn't last very long so enjoy it.
2. The trees and plants are not ready to endure winter without these changes. It is a preparatory season.
3. My home, deck, yard and garage aren't ready for winter without the fall clean-up we do before winter.
4. The change of the seasons makes me anticipate and deeply enjoy each upcoming season all the more.

Of course, you can already see where I'm going with this line of thinking. There are parallels in nature with our lives. The Lord's way was to teach from parables of nature and to observe nature for truths that apply to so much more than just the outdoors. What are the preparedness truths we find in the fall season?

1. The season to prepare doesn't always last very long. When the signs of change are upon us and we are warned to begin, we must diligently and quickly prepare.
2. Our homes are not ready to endure major catastrophes or economic changes with-out this preparation.
3. Our homes, in regards to 72 hr. preparedness and home storage, often require cleaning up and getting rid of items to make room for them in our lives.
4. Getting ready "every needful thing" does make us able to enjoy the rest of our lives. It gives us a basis of feeling ready and peaceful despite the possibility of more turbulent times. And if the time ever comes when we are called upon to use these preparations, the experience wi
ll help us deeply appreciate the May seasons of our lives that have been filled with ease, prosperity and comfort.


October Preparedness Family Home Evening


Opening Song:
Scripture Power
(Friend, October 1987, 10-11)

Thought: A possible fun thought with Halloween could be used. Have each member of the family make a list of scary things that they think of when they think about the fun holiday, Halloween. Their lists will more than likely include things like ghosts, witches, vampires and so forth. Explain to them that these are fun to decorate with and dress-up like etc., but in reality the last days are filled with real scary things that may happen. Don't over sensationalize this part of the lesson but point out the recent events in the news that are impacting families everywhere on our earth. Mention that the Lord has such love for us that He has forewarned us and is trying to prepare us to be ready for things like, earthquakes, floods, hurricanes and so forth. From the list of actual scary things that can happen, ask your family what they can do or what they have been doing to prepare for these times should they come. Guide them to a conclusion that a 72 hr. preparedness kit and a good home food storage system can give them a sense of peace and readiness.





List Ten-The Five Minute Pack List

(The purpose of this list is that you will have a written list to think for you if you should be caught off guard or be upset and unable to think clearly… I have even forgotten my own phone number at times of severe stress)

The children
The dog, cat or other pets (most shelters do not accept pets so make another plan if at all possible)
72 hr. kits
Shoes for each member of the family… worthy to work or walk in
Coats, hats and gloves if the season calls for it
Sleeping bags and possibly a pillow (not critical)
Current medications
Cell phones
Ax
Tent if you think you may need one
Keys to the house, car etc…… be sure to unplug major appliances, T.V., and computers
Lock up the home, cars and other sheds or out buildings
Water… this can be heavy, but load water bottles or water storage in the trunk or a kid's wagon
Work shoes or boots for the adults… winter boots for children if weather calls for it
Purse, wallet, I.D. and some cash
Glasses or contacts
Maps if needed… with instructions on how to get to the nearest shelter
Get your radio and batteries out of the backpack and listen for ongoing directions and instructions
Shut off the water main, gas main, and electrical to your home (you should have become familiar with these before hand, see list seven)
Grab the CDs or DVDs of your household inventory, major keepsake photos etc., you should have collected and transferred these as outlined in list seven if that is something you want to do
If time permits…. Take very breakable and precious objects of art or other meaning to you and lay them on blankets in the floors of your closets… (This can sometimes protect them in case of earthquake or after-shocks that follow a major quake)

It is important to remember that you follow the instructions you receive at the time. Much life could have been saved if people had followed the advice they received to leave in the Hurricane Katrina ordeal. If you have 5-10 extra minutes to load the car or yourselves, that is great, if not, take the 72 hr. kit you have already prepared and grab your children and leave. This preparation alone will have you ready far and above what most of the others will be.

One other thing, our family always prays before we go on a trip. May I suggest that there will never be a better time to call your family together and whether you are asked to stay or leave, have a short heartfelt prayer. As you prepare in everyway, you will feel a peace that is priceless!